Start Your Business Online Here
A Detailed Guide on How to Start a Business
What type of business would you like to start? A limited liability company, an S-Corporation, or a non-profit company? Different types of businesses have different sets of rules and regulations that you need to follow before starting your company. Here is a detailed guide on how to start a business and the exact steps you must follow.
Starting a Limited Liability Company
In recent years, a limited liability company has become one of the most popular legal structures for various small businesses requiring flexibility and personal liability protection. Unlike other types of business, it is relatively easy to start a limited liability company. In fact, the process is so simple that you can start your business in a matter of a few hours. Here is a step by step guide on how to start a business as a limited liability company:
1. Obtain file articles of your state
This information is available on the Secretary of State Website. When you contact the respective state's office, make sure you ask if you need to post a notice in the local newspaper or not. Also, don't forget to ask if they have any special rules regarding business names.
2. Select your company name
The name of your limited liability company should comply with the respective state's rules. Although these rules differ from one state to another, most states require:
• The name to end with Limited Company, Limited Liability Company, or an abbreviation of these phrases.
• The name shouldn't be the same as another business entity or LLC already registered in your state.


You can pay a small fee to reserve your company name temporarily until you complete the other procedures.
3. Fill out your company's Articles of Organization Form
This is a relatively straightforward process. You only need to inform a few things about your LLC to the state, such as names of initial members, business purpose, registered agent to receive legal documents, and principal office address. You may not provide details of your management structure or ownership distribution in this step.
You need to send your Articles of Organization form to your Secretary of State along with the respective fees. Usually, the fee ranges between $40 and $900, depending on the state.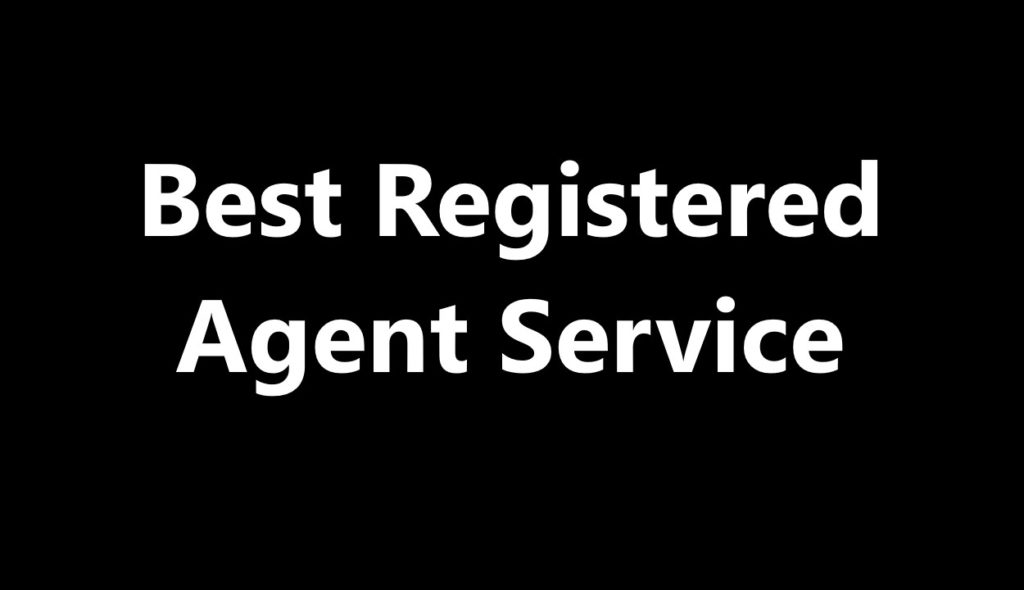 4. Select a registered agent
Every state requires LLCs to select a registered agent. This company or individual will be responsible for accepting legal documents on behalf of your LLC if anyone sues your company. Make sure that the registered agent you choose has a physical street address in the same state where you are starting your business.


5. Decide on company management
Usually, most LLCs have a team of members that manage the companies directly. But you may choose to appoint an outsider to manage your LLC. It is quite similar to selecting a board of directors to run a company. Managers are responsible for crucial decisions, such as purchasing real estate, changing strategic plans, or taking out a loan.
6. Understanding the LLC Operating Agreement
It is wise to create an operating agreement even if your state doesn't require it. This document is a synopsis of how you will run your LLC and how the management team should work. The state law will have full power to decide how your LLC operates if you don't draft an operating agreement.
7. Comply with state regulatory requirements
This is one of the most crucial stages of starting your LLC. Make sure you obtain your Employer Identification Number as soon as possible by filling out an online EIN application. This application form is available on the IRS website.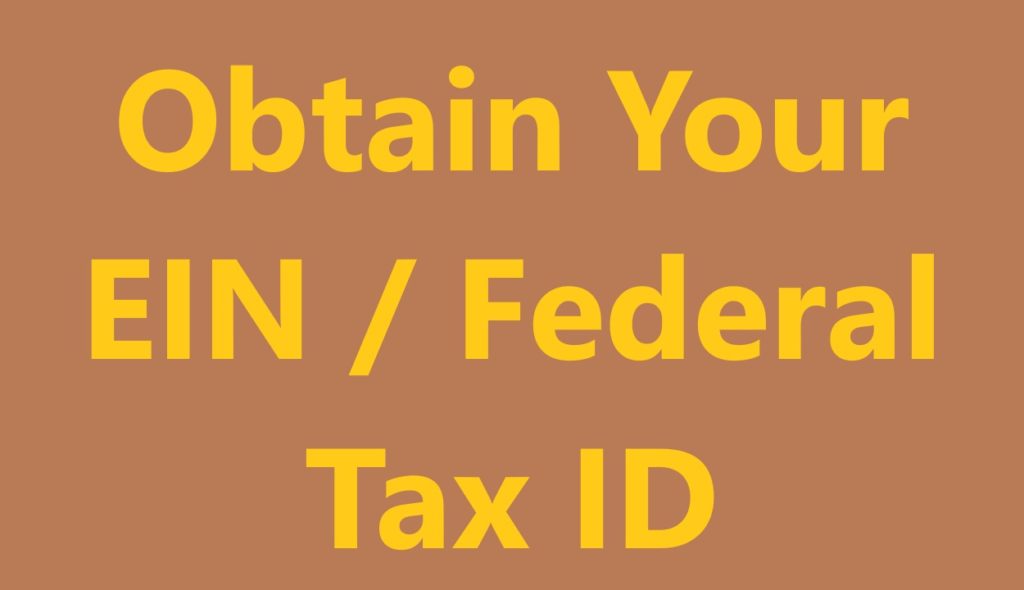 Apart from EIN, you should also obtain appropriate state licenses for conducting business. Different businesses require different licenses. Check the state business license webpage to find out more.
Also, don't forget to register for sales and employer taxes. Go through the state taxing authority webpage to get more details about LLC tax regulation rules.
8. File annual reports
It is essential to file your annual report before the accounting year ends. You also need to pay a filing fee with your annual report. The amount varies depending on the state.
9. Select out of state LLC registration
Do you want to do business in another state other than the one where you have formed your LLC? If yes, you will need to register your company in that state and also appoint a separate registered agent to handle the delivery of legal documents.
Once you finish these steps, you can start your LLC from the next day.
Form an LLC for $0! Plus State Filing Fees!
Starting an S corporation
Form an S-Corp for as little as $0! Plus State Filing Fees!
Compared to an LLC, starting an S corporation may take more time. It is also more expensive to start this type of business. However, this type of company allows your business to grow substantially over time because of favorable tax treatments and limited liability facilities. Here is a guide on how to start a business with an S corporation.

1. Select your company name
Before starting with any other procedure, you need to first select a name for your company. A corporate name search will help to select a unique name that no other company already uses in your state's jurisdiction.
2. Select and name the company directors
The state law and Internal Revenue Service require every S corporation entrepreneur to select a board of directors. All the directors should follow the rules of conducting business in an S corporation. They should meet every year according to company guidelines and also keep minutes of their meetings. You should select directors who not only provide value to your company but also agree to meet at regular intervals.
3. Decide your stock category
Every S corporation needs to issue stock in its respective corporation, either as preferred stock or common stock. Understand the pros and cons of these two stock schemes before finalizing one for your business.
4. Create Articles of Incorporation
According to the state law, you must submit your S corporation's Articles of Incorporation to the Secretary of State and the Internal Revenue Service. Your Articles of Incorporation should include the name of your business, share allocation of the members, contact details, total number of shares of your company, and the names of the members of the board of directors. It is also better to state your business purpose, although some states may not need it.

5. Create corporate bylaws
Apart from the Articles of Incorporation, you need to prepare a separate document stating the corporate bylaws of your business operations and its structure. It should contain the following details regarding the procedures for:
• Removing directors
• Electing directors
• Holding meetings
• Selling shares in a corporation
• Death of an officer or director
• Voting rights
This is the most essential document for starting an S corporation. Most states ask entrepreneurs to fill out this document along with the Articles of Incorporation.
6. Procure your Certificate of Incorporation
Once you submit your Articles of Incorporation and corporate bylaws, the Secretary of State will soon send your certificate of incorporation. The time to receive this certificate varies from three days to as much as two weeks, depending on your state's jurisdiction.
7. Filing S corporation paperwork
You should file another document called Election by a Small Business Corporation after submitting other relevant documents. This is available as Form 2553 on the IRS website. Like the corporate bylaws and certificate of incorporation, this document is also crucial as it declares your company as an S corporation.
Find your next registered agent with IncFile.com for only $119.00 per year.
8. Select a registered agent
Similar to an LLC, you should also select a registered agent in your state who will receive all legal documents on your company's behalf. These documents may include federal or state correspondence or paperwork related to subpoenas and summons. Make sure the registered agent you select has an office address in the same state as your company.
Once you finalize your registered agent and inform the Secretary of State about its contact details, you can start your business activities from the next day.
Starting a nonprofit organization
Form a Non-Profit for as little as $0! Plus State Filing Fees!
First of all, congratulations on your decision to start a nonprofit organization. You will go on a journey to do good things for people. But starting a nonprofit organization may be a challenging task, especially with so many steps to follow. Here's a guide that will help.
1. Define your mission
Why do you want to start a nonprofit organization? Your statement should express your mission to start the nonprofit organization, focus on the work and relationships of your organization, a detailed guide on how you want to develop your organization, and explain your purpose to different constituents, funding bodies, and donors.
2. Build your team
Create a team of leaders who will guide your nonprofit organization through thick and thin. The founding participants of the organization should include an executive director, members of the board of directors, and other volunteers. You can later add team members as your organization grows.
3. Incorporate your nonprofit organization
You should start by drafting your official charter or articles of incorporation. It will define your nonprofit organization as an entity. The incorporation document should include the name of your organization, its official location, and the names and addresses of the members of the board of directors and initial trustees. Each member of the board of directors should sign the articles of incorporation. You should then submit this document to the Secretary of State to incorporate your nonprofit organization.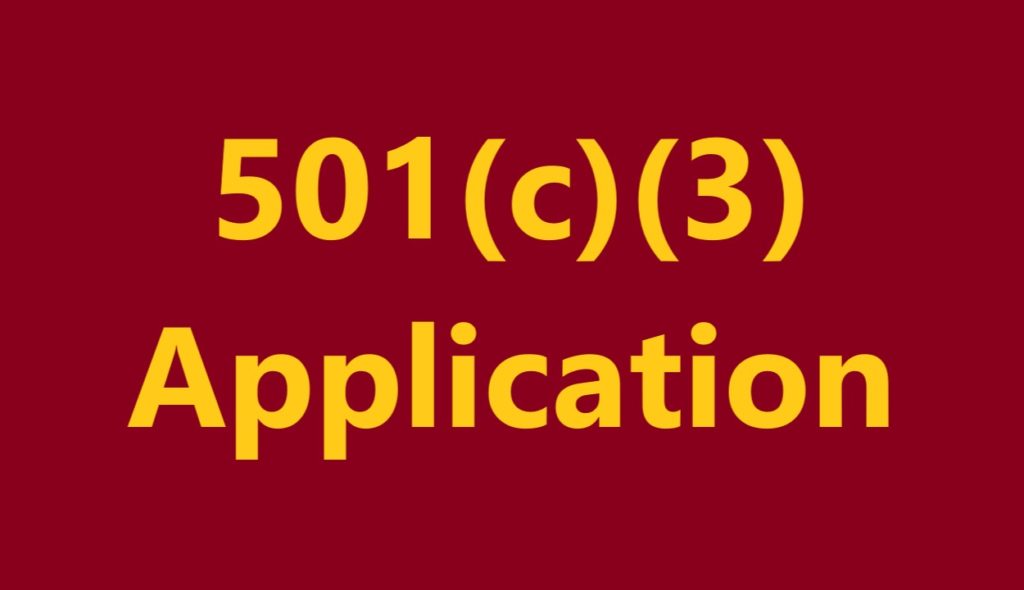 4. File 501(c)(3) for tax exemption status
Any nonprofit organization can apply for tax exemption with the IRS. You may need to pay a user fee during your application. The fee amount varies from $275 to $600, depending on your type of application. This is the most time-consuming part of starting a nonprofit organization. The Internal Revenue Service may take three to twelve months to get back with your application. It will ask tons of questions regarding your organization and its purpose. Make sure you fill out this application carefully to enjoy tax exemptions from your state.
5. Write your organization's bylaws
In addition to your mission state, you should also create a guide for your organization's operations. The bylaws will be crucial in the long-run as it contains the organization's functions and internal culture. Ideally, a nonprofit organization's bylaws should consist of staff roles, formal mission statement, committee structures and membership programs, donation solicitation protocols, procedures to amend the bylaws, procedures to settle compensation and resolve conflicts of interest, and details of financial reporting protocols.
6. Register your state's agency
Each state has an attorney general responsible for overseeing charitable solicitations and charitable organizations. Make sure you register your non-profit organization with your state's office. If you want to solicit contributions in other states also, you need to register in the offices of those states too.
Apart from registering with your state's agency, you also need to prepare for annual report requirements. Every state requires nonprofit organizations to file their annual reports before the accounting year closes. If you have already applied for tax exemptions, you must file a version of Form 990 with the Internal Revenue Service. This form shows your organization's activities, finances, governance processes, details of directors, and the permission for public inspection.
Your state may have additional renewal requirements. Contact the Secretary of State's office to know more about the details of the documents required to fulfill these reports. Make sure you track your organization's activities and finances carefully to fulfill these annual reporting requirements smoothly.
7. Secure startup funding
Every nonprofit organization runs on donations and funding. You can secure your startup funding from private foundations, corporations, and state, city, or federal governments. Explain your organization's mission to everyone and encourage them to fund your business.
Now that you know the different steps on how to start a business, you should decide which one is more advantageous for you. Follow the steps mentioned above for each business carefully to avoid any legal obstacles from your state. Don't forget to weigh the pros and cons of each type of business structure so you don't end up making the wrong decision.
Secretary of State Locations Near Me
Secretary of State Office Near Me